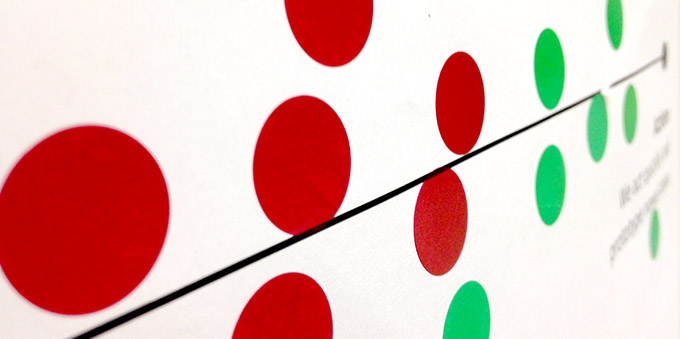 As part of my current project at Kaiser Permanente, I recently facilitated a workshop to explore identity and vision for two KP innovation groups.
As a solo facilitator leading a packed half-day session, I was grateful for participants who weren't intimidated by abstract, visual exercises – they comfortably and confidently set about imagining metaphors, placing dots, and drawing pictures. (Note to self: People like crayons!) The drawings were a highlight – in only 5 minutes, they created an amazing range of pictures and diagrams that distilled a nebulous concept into tangible forms.
I am incredibly lucky to be working with such enthusiastic partners in the service of a great mission, innovation in healthcare.