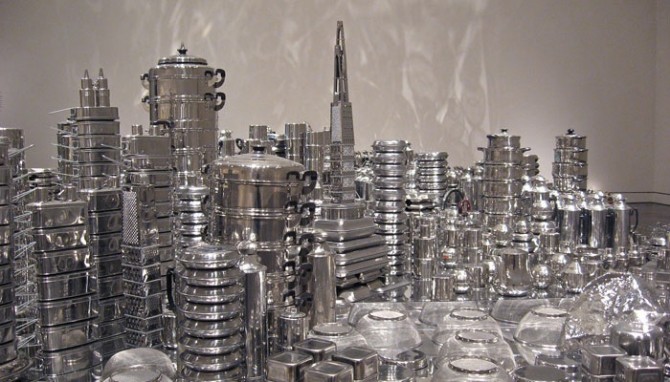 Zhan Wang's stainless steel sculpture of San Francisco was an impressive installation, even though it was hard to visually sort a sea of shiny stainless steel and in a few places it felt like the artist ran out of steam and just started throwing in extra tea kettles.
What I like most about it is how accessible it is. Even if a viewer is not interested in the sociopolitical theme, they can still appreciate it visually and admire the ingenuity behind it. Everyone I saw enter the room spent at least 10 minutes looking at it, and some even talked to each other about it. Art that inspires people to become engaged and discuss it with strangers is the best kind.
I also love that once it's dismantled, the pieces can be reused for another sculpture or be used as originally intended.