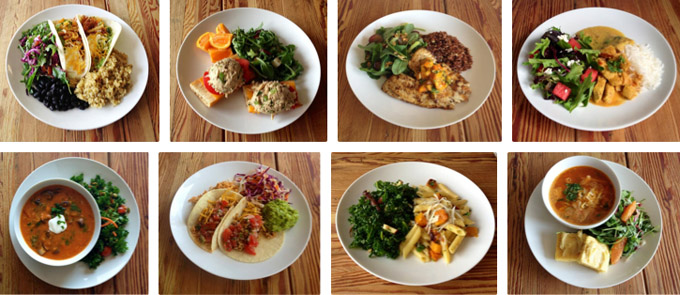 Arguably, the greatest contribution tech companies have made to the workplace is lunch. Hattery takes it even farther – not only hiring a chef to feed their staff, but making it a centerpiece of their cultural strategy.
They put their accomplished chef, Tina Dang, out front and center. She and her kitchen were a main attraction on my recent studio tour, and she's been featured on KRON4 and in Wired. The kitchen is even on Tumblr and Twitter! (The photos above are daily lunches shown on their Twitter feed.) Most importantly, the kitchen serves as a cross-pollination space where staff and their in-house ventures come together daily to recharge and connect.
The energy and purpose they share is palpable beyond the kitchen, too. Hattery is a novel blend of venture fund, innovation lab, and design studio dedicated to tackling social and environmental challenges. Their rapid growth and authentic passion for changing the world are inspiring, and it's always great to see another player in the for-good space.
I look forward to hearing more from them and their ventures!