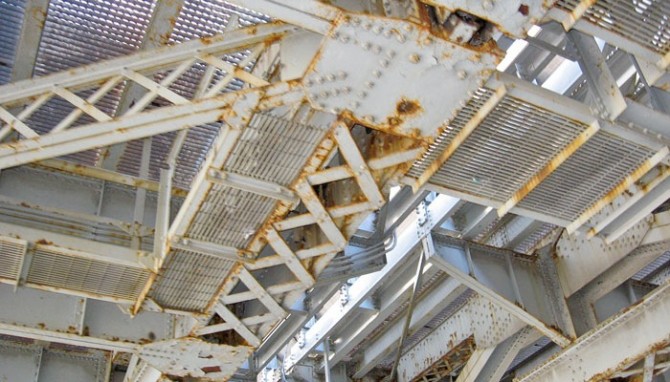 What is it about decay that's so interesting on film?
Just returned from the Windy City — and windy it was! On this trip I went on the architecture river cruise and I spent most of my time trying to capture the undersides of rusting bridges as we sailed underneath them. The accidental compositions are incredible, and the rust adds an interesting touch. They're being painted right now, so I'm glad I had an opportunity to capture them this way.
When I was in college I had to drive across farmland in Indiana and Ohio on my way to Grandma's house for Thanksgiving. As I passed countless decrepit, abandoned barns I thought it would make an amazing B/W series to capture the crossed lines of broken boards and the sunlight as it filters through the holes and gaps.